Have you gotten a gift for that your geek friend, family members, or even your partner? or are you still searching for a high-tech gift that would wow them? Our 2022 top and best tech gift guide have lots of product ranging from earbuds to games and even fitness trackers that would suit just every budget and every tech-obsessed person.
Advancement in technology takes pace day-to-day, so if you want to buy the latest and high-tech gift or gadget for your loved one who is either a gamer, sports lover, writer, or even music lover, we are at your rescue. Sabadon has taken the time to research and review a lot of the latest tech trends that would just be an amazing gift for that your techie friend or loved ones.
The products below might be an inspiration or idea that can help you pick an excellent present. Here are our top tech gifts for 2022
15 Best And Top Tech Gift
For Workaholics
Lenovo ThinkPad X12 Detachable
The Lenovo ThinkPad X12 Detachable is 2 in 1 laptop that is built for experts who are in the office one day and in the field another. It is a powerful laptop with up to an 11th Gen Intel® Core™ i7 vPro® processor. It has a laptop that can be removed anytime and anywhere. It is a lightweight, portable, and durable 2-in-1 laptop.
The Best Laptop For Any Worker
Dell XPS 13 OLED
The dell XPS 13 OLED is undoubtedly the best laptop for anyone. It has a larger screen with an aspect ratio of 16:10. It is a powerful and long-lasting laptop with a larger touchpad and keyboard. The 3.5K OLED display gives it a boost. It is not advisable as a gift for a gamer.
For Lover Of Apple Phones
iPhone 13 pro
The best phone you can buy right now for an iPhone lover is the iPhone 13 PRO. The iPhone 13 Pro is the latest iPhone model with impressive features. The most amazing of all is the camera. The camera has the biggest upgrade ever. It is designed with a Ceramic Shield, tougher than any smartphone glass. It has a 6.1 inches screen and an Industry-leading IP68 water resistance. It is the iPhone with the best battery life ever.
For Lover Of Android phone
Samsung S22 Ultra
If you are also in search of an android phone. Samsung S22 Ultra Is just there for your giftee. The fact that it Is large but offers intelligent performance is the most fascinating part. It is the first Samsung A series to come with an S-pen, that is convenient and highly accurate. The cameras are great and take great photos. It comes in gorgeous colors, mirrored lens ring, and a polished and elegant frame.
For One That Works Out Of Home
Pixelbook Go
Does your gifted need a portable laptop for either travel or to enable him or her to work anywhere? The Pixelbook Go Chrome book is just the best with its portable design and sharp and vivid display. The battery lasts long and keeps you going. It has a 13-inch screen and delivers great sound from its speaker. Although it doesn't have a fingerprint scanner it's still the best Chromebook that offers an excellent performance
Best Headphone For A Gamer
Nova Pro Wireless for Playstation
A PlayStation that raises the bar for what audio in gaming means, giving you a clear and quality sound with the built-in Premium high fidelity drivers with immersive 360° Spatial Audio. Enjoy your gaming solely with the Active noise canceling mode that blocks noise from the surroundings. The headset comes with two batteries that can be swapped. When the current battery is running low, swap the second battery within 8 seconds with the second battery, and the headset will automatically power back on. It allows for multi-System Connect with dual USB ports working with PC, Mac, PlayStation, and Switch.
Best Headphone For A Gamer
Xiaomi Mijia Mini Inflatable Treasure 1S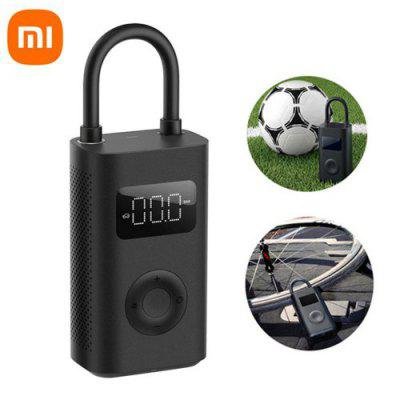 A portable smart digital tire electric inflator air pump compressor that can inflate pro-bike tires, home use car tires, motorcycle tires, electric bicycle tires, balls, swimming rings, inflatable toys, and other inflatables to save time and energy. It is powered by 2000mAh lithium batteries that don't need an external power supply and can also be charged with USB Type-C. This car gadget can inflate about 8 tires.
Best Earbuds For iPhone Users
Airpods pro
The AirPods pro is an earbud for iPhone users. It is undoubtedly the best earbuds on the market right now. The airport pro comes with active noise canceling mode and a transparency mode, those modes allow for blocking of noise from the surroundings and allowing noises from the surroundings respectively. It is customized to fit the ear and give comfort. It delivers superior sound and bass giving you the actual sound of music that does the hear. The battery life is a plus, giving you a 24hrs listening time. It comes with MagSafe Charging Case, Silicone ear tips (three sizes), Lightning to USB-C Cable, and Documentation. An alternative to the AirPods pro is the AirPods 3rd generation
For the Picture freak
Apple IPAD Air
The iPad Air is a very powerful device from The Apple company. It works with Apple Pencil and Magic Keyboard. It also offers a 12MP Ultra wide front camera with a center stage. It has a very beautiful design, strong battery life, and an excellent display with bright colors.
For The Music Lover
Marshall Emberton
The best Bluetooth speaker you can buy for that music addict or liver is Marshall Emberton. It produces a very rich sound and has a long-lasting battery of about 20 hours. It is portable with a beautiful design and IPX7 water-resistant rating.
For Those Who Spend More Time On The Internet
TP-Link Archer AX6600
This dual-band Wi-Fi 6 router is the latest wifi technology with excellent performance. It is compatible with Alexa for voice commands. It's also compatible with new important technologies like OFDMA and MU-MIMO and provides a USB-C port for charging and high-speed data transfers. This router performance can be upgraded if you want or you know you do more on the internet.
For The Game Freaks
Play station 5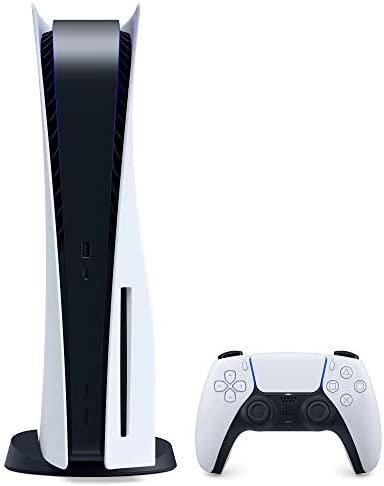 All gamers love a good gaming experience and the play station 5 would give every gamer the best soothing experience and the best launch lineup of any console to date. It has the best game library with attractive design and fast game load times. If you want to save cash by not buying a disc then you should go for the PS5 digital edition. If you prefer a Microsoft gaming console the Xbox Series X is at your rescue.
Wireless chargers For The iPhone Ude
Belkin Boost Up Wireless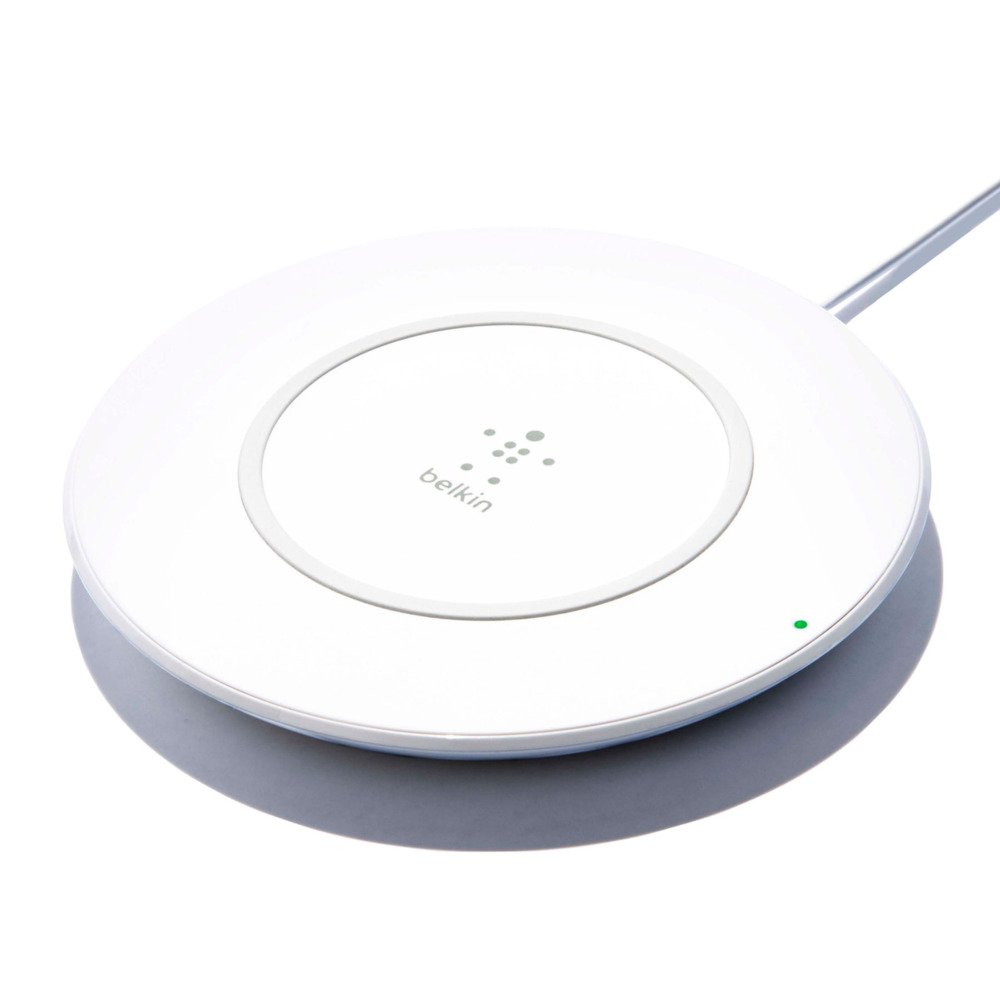 Get the best out of the Belkin boost-up wireless charging pad 7.5W that charges iPhone XS, iPhone XS Max, iPhone XR, iPhone X, iPhone 8 Plus, and iPhone 8 and other Qi-enabled devices, like Samsung, LG, and Sony, transmitting charging speed up to 5W. It is compatible with a lightweight plastic phone case. Charge with confidence and peace of mind knowing that your phone won't slip off the pad.
For The Fitness Fanatic
Fitbit Charge 5
A Fitbit fitness tracker with upgraded design, battery life(seven days), and performance. It is well designed and made from aluminum, glass, and silicone. It has 20 exercise modes and most of them start automatically. It is built with features that can keep watch on your body's wellness such as blood oxygen saturation and your stress levels. It is A smartwatch that offers a lot.
Best USB Cables
Anker Powerline III
The extra strong cord perfectly works with any device that uses a Lightning connector. It is easy to clean and supports transfer and charging.